IACST Craniosacral Therapy 
Sample Treatment Days for the Public 2015
For the third year running, due to the ongoing demand for these days the dates for 2015 have been extended to full weekends in Blackrock, Co. Cork (25/26 April) and Adare, Co. Limerick (30/31 May).
Have you ever experienced Craniosacral Therapy? Maybe your baby or child has been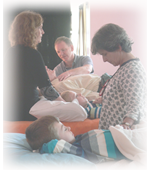 treated and you have seen the benefits, but you remain curious as to how such a light touch can have such a profound effect? Or maybe you have heard about Craniosacral Therapy (CST) but would love to try a treatment?
The Irish Association of Craniosacral Therapists (IACST) responds to this by hosting sample treatment days nationwide. The aim of the CST Sample Days is to provide an opportunity to experience a treatment in the safe hands of registered members of the IACST. The day is filled with a venue with multiple treatment tables to facilitate the whole family …often there are four generations being treated at once which adds a special dimension to the experience.
10-15 registered, experienced therapists will be available for treatments on the day to explain the many benefits of Craniosacral Therapy. All therapists offering treatment are trained and certified. Those treating children are certified in paediatric craniosacral therapy. You may also have the benefit of a second therapist working on you if you are comfortable with this.
To book a treatment session at your nearest location, please click on our Events Calendar link below. Minimum Donations are €30.00 per 30 minute session and can be paid online to secure your place. Additional donations are welcome on the day. Please note that bookings will close two weeks in advance of the event…..so make your booking today to ensure your place..There is a maximum number of places in each time slot, so book in time to avoid disappointment.
Please see the document available in the right column above which we ask you to fill out in advance and e-mail back or print out and bring with you on the day. This will provide us with health details as well as age and the particular reason you might like some treatment. In having this information in advance we can provide you with the most suitable therapist for your specific requirements. We would also like to request that you arrive 10/15 minutes before your scheduled appointment for registration.
Come along and join us for a treatment — adults and children of all ages are welcome.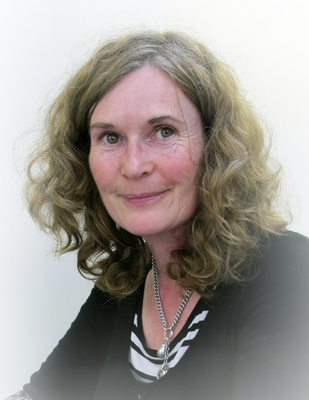 IACST National Co-Ordinator
Deirdre Kennedy
087 293 21 20
Book Today!
Click here to book a sample session for
Blackrock, Cork 25th – 26th April 2015           Adare, Co Limerick 30th – 31st May 2015
If you are having trouble finding a suitable time or date, or a slot is fully book and it would suit you at that time please email us on info@iacst.ie and we will do our best to help you out.
Comments are closed.